Tower Swap
The Match-3 Tower Defense Game
"Fun and highly addictive"
- JayIsGames.com
"One of the simplest yet masterful games"
- Nikolay Nikolov
"This is a hidden gem and belongs in the best-of list of indie match 3 mobile games alongside Triple Town, 10000000, and Puzzle Craft."
- Loren Hernandez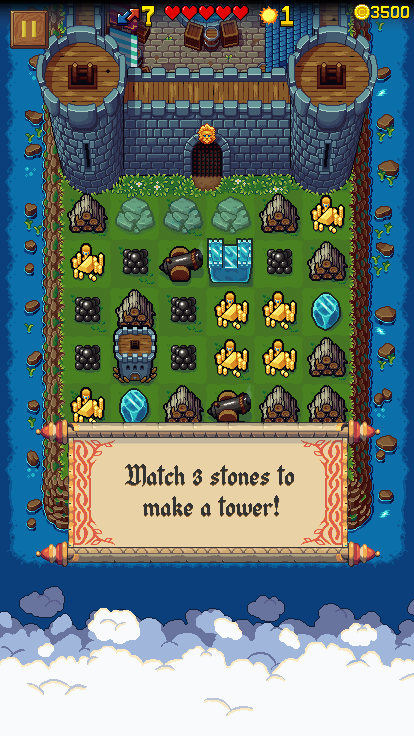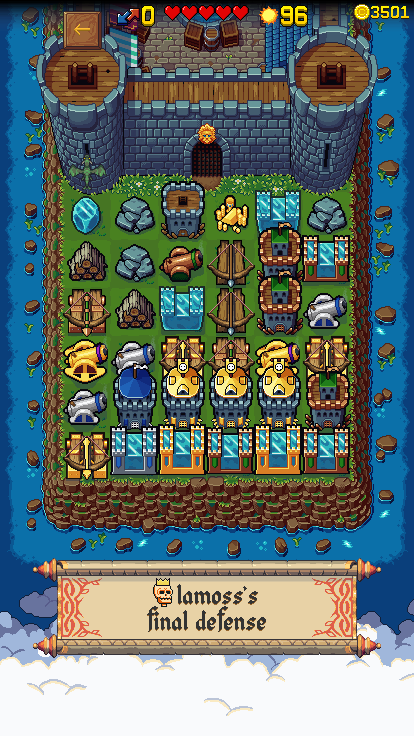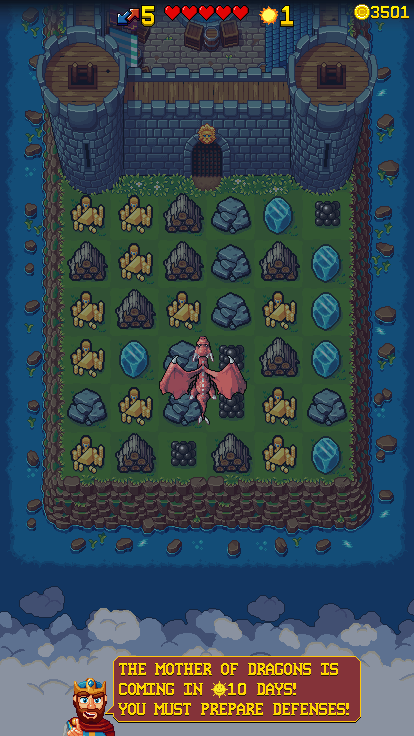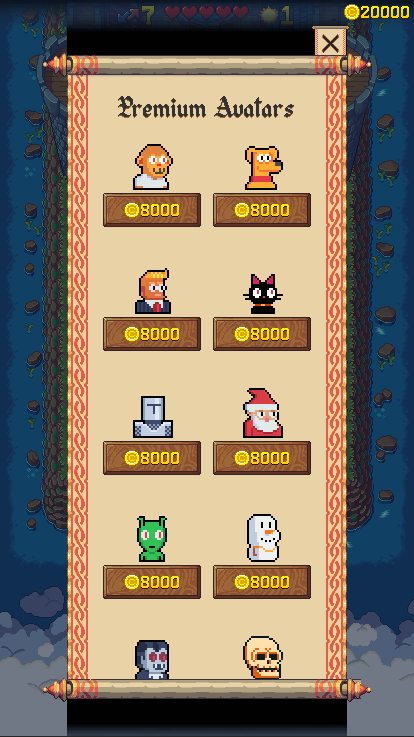 Tower Swap is an incredibly addicting retro puzzle game that combines the Tower Defense and Match 3 genres. In front of you there will be a battlefield, divided into a grid, each of which contains various resources: stones, wood, treasure, iron and ice blocks. Connect 3 treasures to get a chest that contains explosives, an anvil, extra moves, and many other useful bonuses! You can also make a deal with the demon by exchanging a certain amount of life for a fortified watchtower or other defensive structure.
How to play?
Each level has a limited number of moves, so take your time and come up with a solid strategy to defend your castle! Combine wooden logs to build a ballista to better resist dragon attacks. Build strong ice walls to slow the enemy's advance and prevent them from reaching your fortress! In the game Tower Swap you will find epic battles with huge flying dragons, who are eager to destroy the castle and get all the riches of your kingdom. Place cannons around the perimeter to prevent opponents from breaching your defenses. With all your might, hold back the onslaught of evil flying lizards to earn as many points as possible and take first place on the leaderboard!
Why try Tower Swap?
Fast loading! The Android app is only 7MB.
No signup necessary! Just click and start playing.
No internet needed! With the app you can play offline without rewards.
No forced ads! In the app, you only see an ad if you choose to.
Easy to learn! Similar to Candy Crush, players learn how it works very fast.
Play Now
Press Kit / Fun Facts
In development since 2018.
Based in San Francisco.
Released in the App Store and Play Store on June 2020.
HTML5 browser game, running JavaScript.
Tower Swap is coded in a touchscreen programming language.
Tower Swap is playable on Internet Explorer.
Tower Swap has over 1 million plays.
The app uses 90% less space on your phone than the average mobile game.
The art style has retro pixel purity. The game runs on a fixed 320-480 pixel wide canvas and doesn't use sub-pixels, even if your device is very high res.
Founder is available for interviews. Contact me on twitter @curtastic